Dues for the House Officers Union are set at the AFSCME Council 75 local miniumum of 1.27% of salaries. The minimum is $15 per month; 2022 Maximum is $72.35 per month.
Contracts should always offset these dues.
Dues increases are voted on by our House Officer Union.
Non-members receive the same contractual benefits and representation as members, but dues-paying members receive many benefits that non-dues paying members do not.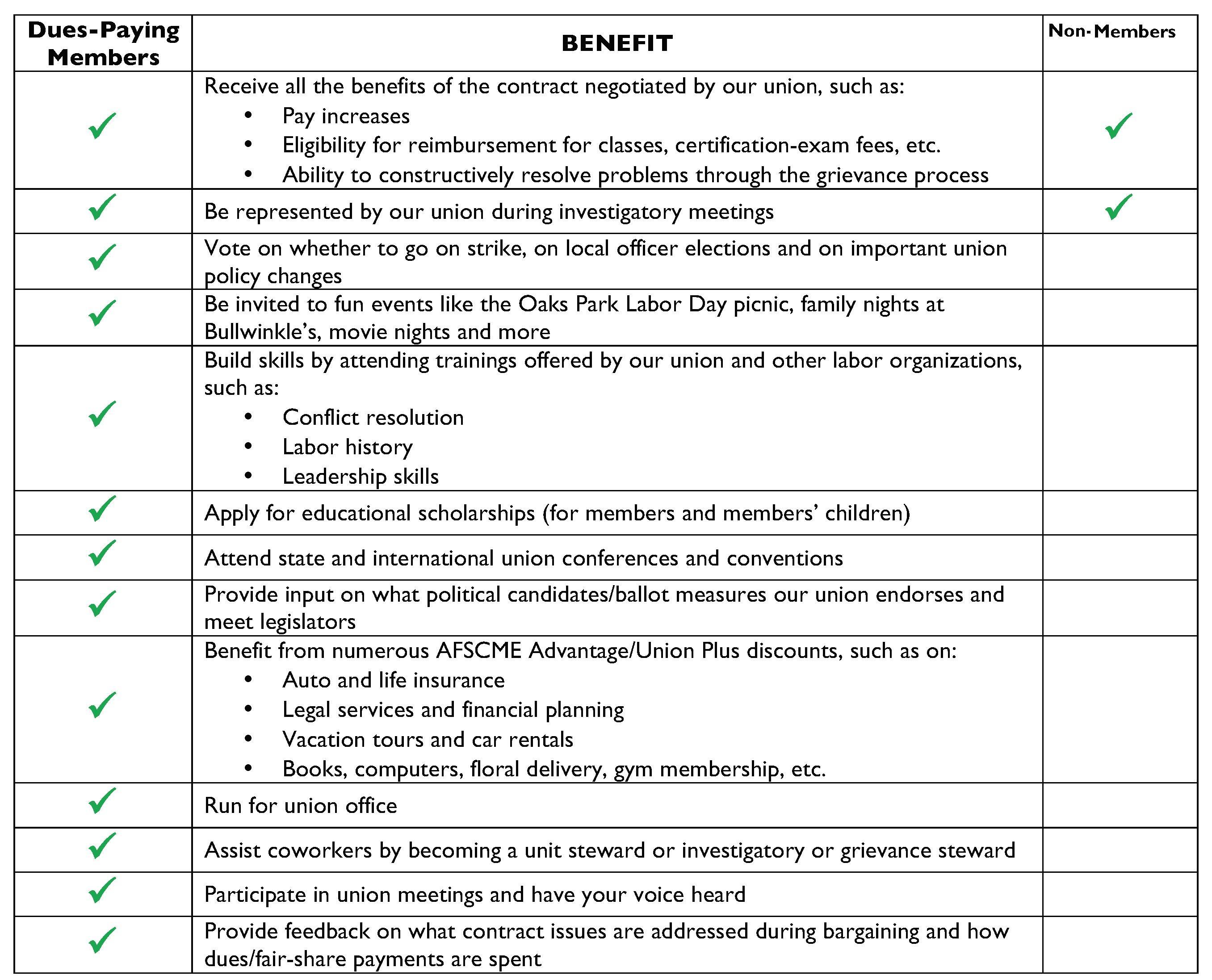 OTHER BENEFITS
In addition to having a voice in your union, all AFSCME members are eligible for the AFSCME Advantage program. Union members get discounts on a variety of products and services, including
1. Auto, life, pet, and renters insurance
2. Legal services / financial planning
3. Vacation tours and car rentals
4. Books, computers, floral delivery, gym memberships and more!
DO UNION DUES GO TO POLITICS?
Yes, because your dues go toward defending your contracts, jobs, and benefits. Due to the nature of the work our members do, it's critical we engage with public officials to advocate, lobby, and win on issues like good budgets, fighting privatization, and defending PERS.
HOW MUCH GOES TO POLITICS?
Just 0.94% of your dues goes towards politics. For the average member, that means about fifty-cents per month.
WHO DECIDES WHERE IT GETS ALLOCATED?
The elected-members of our Political Action Committee (PAC). Any member can run for the Committee and have a say in the process. 
WHERE DOES THAT MONEY GO?
That money can only be used in local elections in Oregon, not federal races. Generally, it is used to support pro-worker candidates of either party, fight for/against ballot measures, and support PERS defense. For partisan races, our PAC regularly supports candidates from all political parties, it's really about where they stand on issues.